International Symposium on Construction Robotics and Automation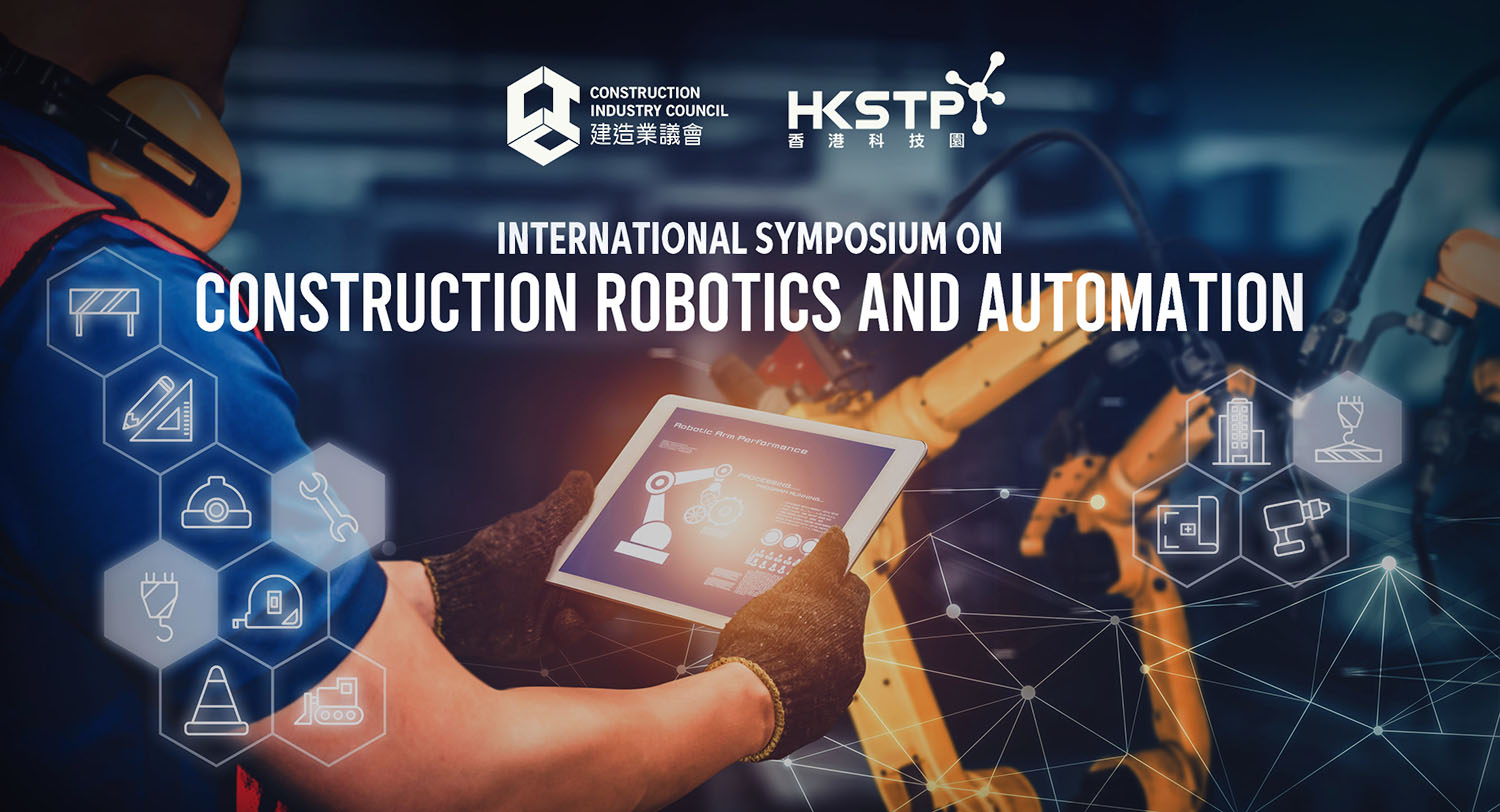 Co-organised by the Construction Industry Council (CIC) and the Hong Kong Science and Technology Parks Corporation (HKSTP), the third Symposium will focus on Automation, A.I. and Robotics (AIR) solutions for the construction industry, bringing together local and international professionals and experts to exchange views on transforming the construction industry.
A Business Matching Session will be held in the afternoon for industry partipcants to meet AIR solution providers directly during the Symposium.
Symposium Details
Date: 10 December 2021 (Friday)
Time: 9:30 am – 12:05 pm (HKT)
Format: Hybrid *
CPD Hour: 2.5 Hours
* Physical participation at the Science Park is also welcomed and please register HERE.
Speakers
Ms Rosana WONG
Executive Director, Yau Lee Holdings Limited, HK
Founder and President, Ophylla Ventures, HK
Mr San WONG
Founder, R2C2 Ltd, HK
Prof. CHEN I-Ming
Chairman, Transforma Robotics, Singapore
Mr Guy GERMAN
CEO, OKIBO, Israel
Mr Harris SUN
Founder, RaSpect, HK
Remarks:
Since there will be a limited number of seats available on-site, priority would be given to the participants who will join the Business Matching Session on 10 December 2021 afternoon. For more details on the Business Matching Session, please refer to http://www.cic.hk/eng/main/aboutcic/news_and_updates/events_calendar/event-622.html.
An electronic copy of CPD attendance certificate will be issued to online participants with over 80% attendance / physical partipcants within one month after the symposium. Any attendance on replay sessions after the live symposium will not be considered for CPD attendance certificate.
To join the event online, please click the register button below, login / join i-Club member to register.
Replay video is now exclusive for i-Club members, please register and join i-Club.
Please use full name as your i-Club profile name for issuing the CPD Attendance Certificate. To edit your profile, please click HERE.
Please read the Livestorm Terms and Privacy Policy before registration.
Should you have any inquiries, please contact us at ciexpo@cic.hk.