SciTech Challenge 2020 Finale
Co-organised by CIC and HKSTP, SciTech Challenge 2020 is an open competition for innovators to pitch their products and solutions to industry end users. In an era of technology advancement and digitalisation, the Challenge aims to provide a supportive platform, through technical workshops and expertise mentorship, enhance the research and development of solution development for the Construction Industry.
The theme for SciTech 2020 is Sensory Technology for Construction. Recent years, the industry is undergoing digital transformation for improvement on operation efficiency. Sensory technology is the first step for digitalising the physical environment, which forms the foundation for other technology development e.g. robotics, smart city, digital twin. This competition is an effective bridge to close the gap between the burning needs of the industry and interdisciplinary R&D talents.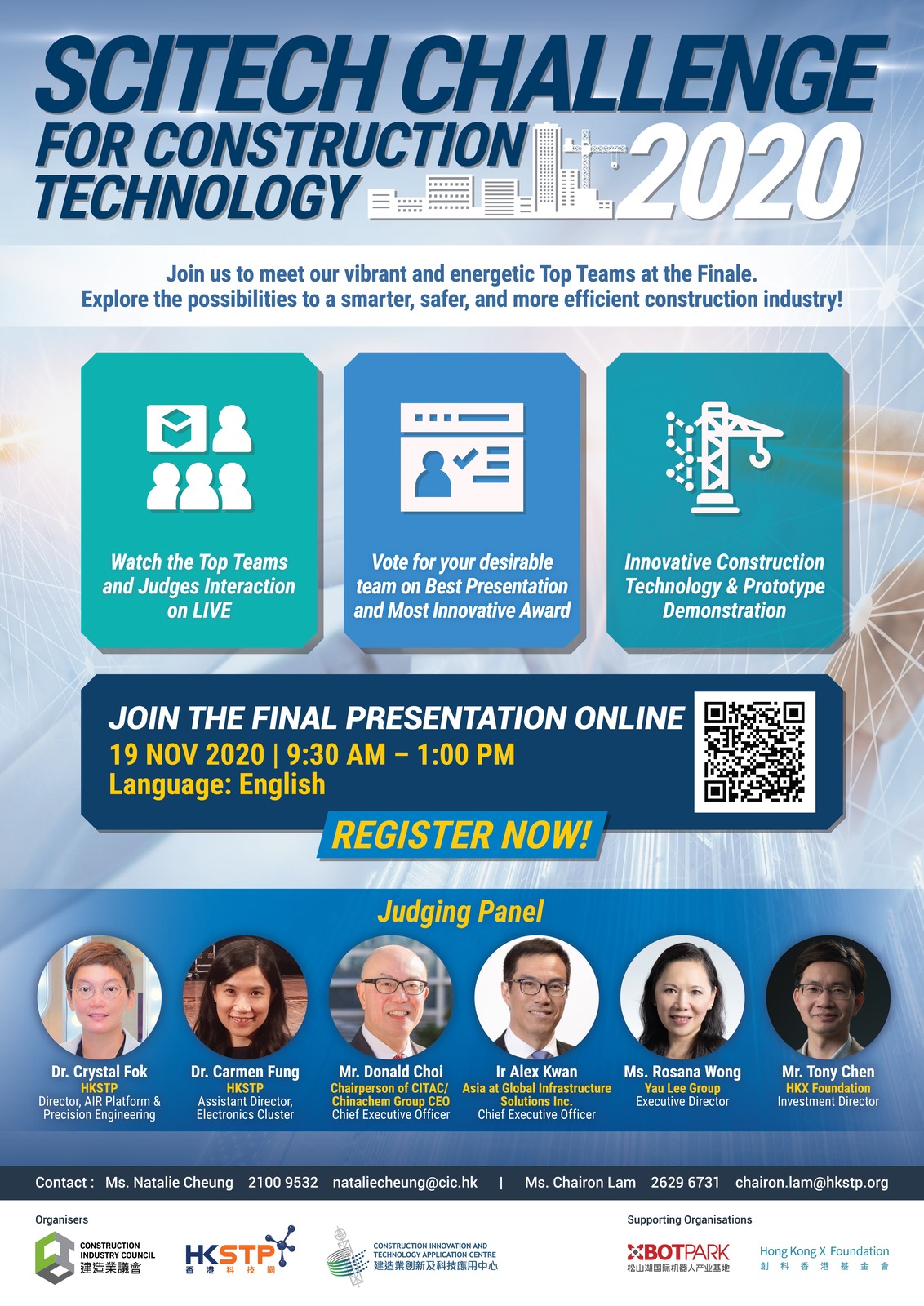 SciTech Challenge 2020 Finale