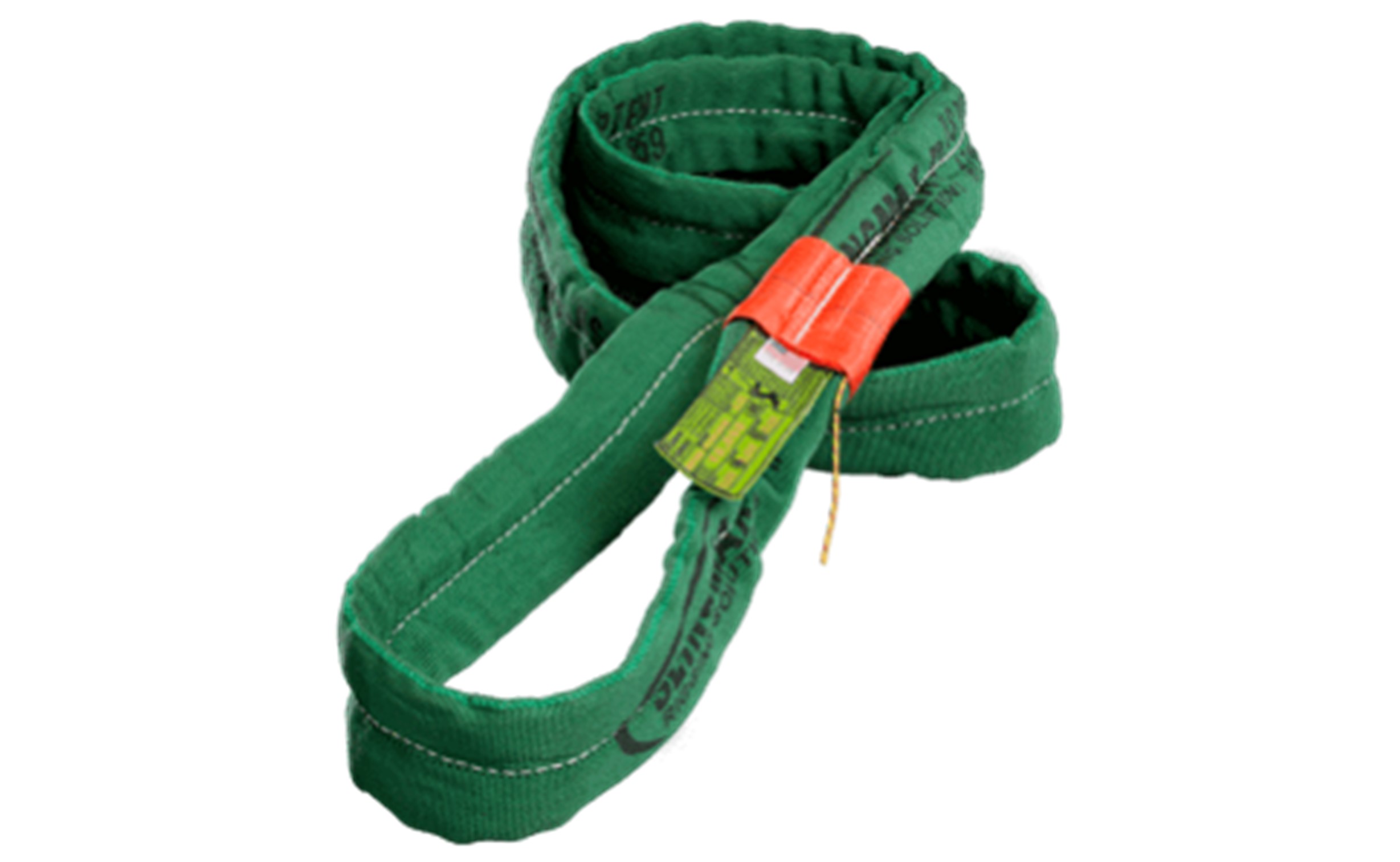 Advanced Tools and Equipment
Twin-Path Lift Sling
CITF Code: PA20-132
Type Of Technology: Advanced Tools and Equipment
Product Type: Lifting Sling
Vendor: Mak Kee International HK Ltd.
Origin: Asia, Hong Kong and Mainland China
Tel: 2396 4107
Slingmax® Twin-path round sling has many special safety features. For example: The "Twin-path" design, Optical Fibre checking, Check Fast system provide quick checking at site to increase working safety.
Slingmax is using complexed fibre "K-spec" as loading material, which has the advantage of carbon fibre and HMPE's strength, also it has the Kevela's stability. The cover of Slingmax Twin path sling is made with double nylon cover using "Rifled Cover" technology.
All these features working with the check-fast system provides extra safety working facilities in our lifting jobs.
Slingmax's loading material weight is about 10% of normal weight of wire rope at same ultimate strength. This is an important feature in promoting ergonomic working environment in our lifting jobs. The Twin-path design also considers about the emergency situation to load down the goods in case of one path damaged by accident during the lifting. Other than this, the elongation within working load limit is less than 1% while normal polyester sling is around 4%. This feature provide extra accuracy in design of safety planning.
Based on above points, Slingmax has a high popularity in use in the world in nuclear energy, offshore oil and gas, large scale construction projects for years.
Benefits :
- Equipped with the Check-Fast® Inspection System and fiber optic inspection to ensure safetiness in lifting operations
- Twin Path® design, can withstand the load even with one path damaged
- Light weighted solution for large tonnage lifting
- Elongation of 1% only
- 2 ton to 1000ton large variety on loading capacity
- 100% custom frabicated and test in Hong Kong by Makkee
Applications :
- Lifting operation
Project References :
- Hong Kong – Zhuhai-Macau Bridge (HZMB)