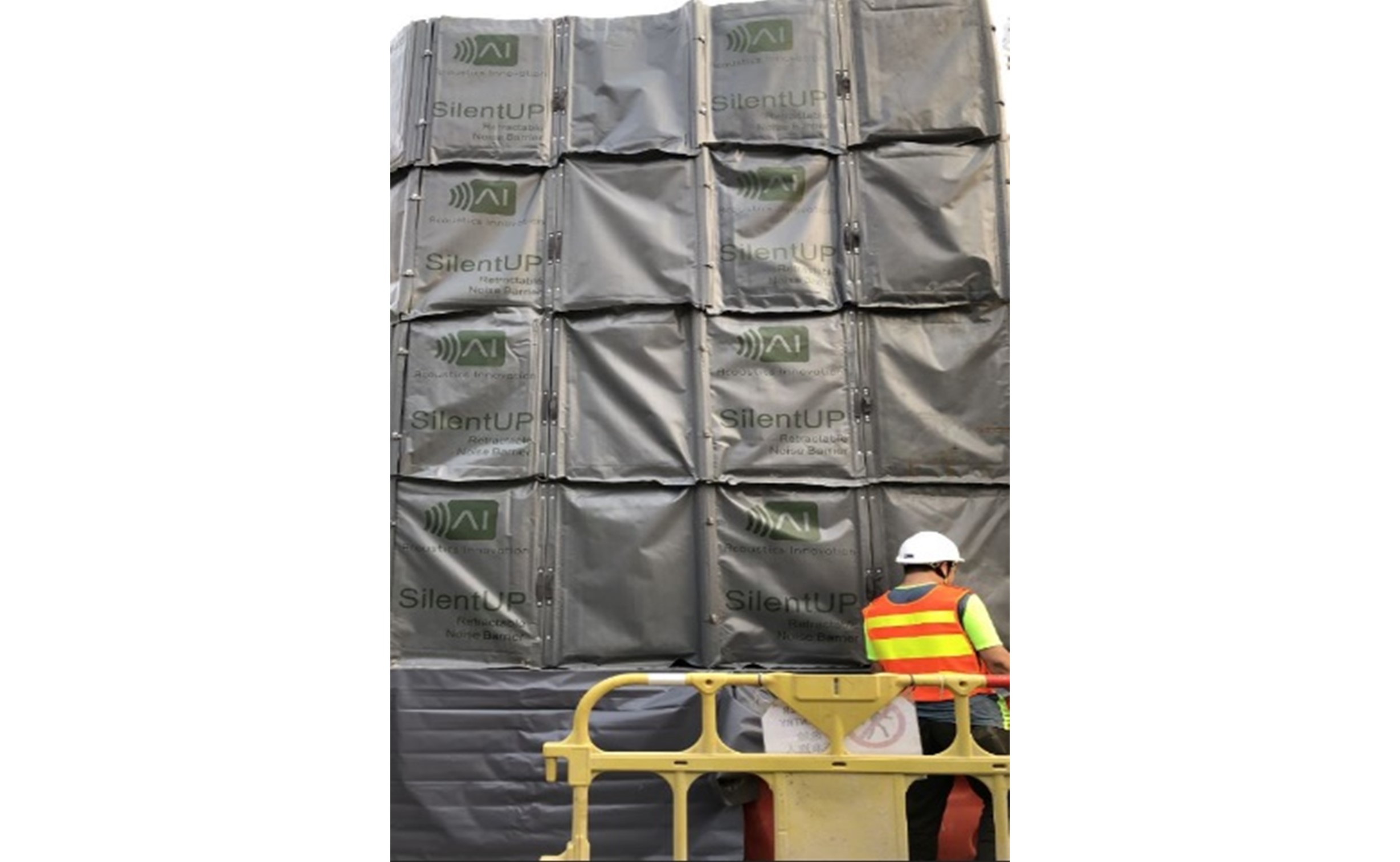 Advanced Tools and Equipment
SilentUP Retractable Noise Barrier
CITF Code: PA19-022
Type Of Technology: Advanced Tools and Equipment
Product Type: Noise Barrier
Vendor: Acoustics Innovation Ltd.
Origin: Asia, Hong Kong and Mainland China
Tel: 6298 1533
SilentUP is a standalone retractable noise barrier for construction noise control upto 7m high. It does not require concrete foundation but water barriers only and the entire structure can be installed by manpower without using any machine. SilentUP employs an Automatic Wind Load Relieving Mechanism which reduces the structure loading requirement significantly. It improves the productivity and safety of work. It can also be reusable and thereby reduce waste.