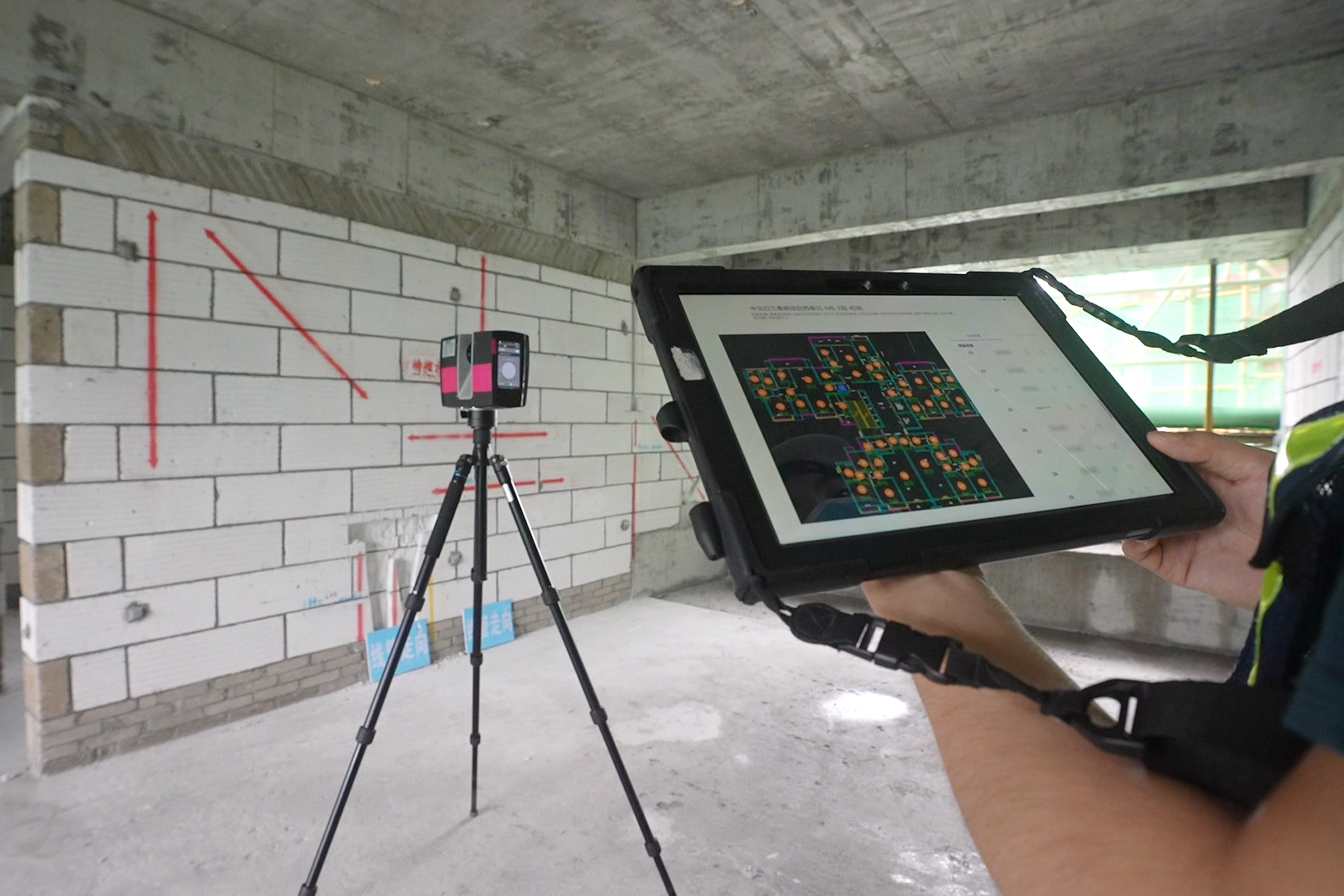 Automation and Robotics
Measuring Robot
Type Of Technology: Automation and Robotics
Vendor: Guangdong Bright Dream Robotics Co., LTD.
Origin: Asia, Hong Kong and Mainland China
+852 56028157 / desmond.hong@bgy.com.hk
Measuring robot is a construction robot used for construction quality inspection. By simulating manual measurement rules, it uses virtual ruler and angle square to complete actual measurement. It has automatic measurement, high - precision imaging, intelligent report generation, multidimensional analysis and other functions, and the measurement results are more objective and accurate than manual.
The measuring robot is mainly used in the stages of concrete structure, high precision block/wallboard, plastering, interface handover from civil work to decoration work, decoration, household acceptance. It is able to measure the items such as wall flatness, perpendicularity, square, yin-yang angle, ceiling levelness, floor levelness, ceiling flatness, ground flatness, opening depth and etc.
Benefits:
- High efficiency: Each measurement can complete all measurement items. Single room measurement only takes 2min. It can measure more than 300m2 in 1 hour.
- High precision: High precision imaging and image processing, scanner accuracy plus or minus 1mm.
- Low cost: 1 person can complete the measurement compared with the traditional method. The overall cost can save about 50%.
- Intelligence: AI measurement algorithm, multi-scene intelligent recognition.
Applications:
- Construction Quality Inspection
Project Reference:
- [Luhe Country Garden Fengming Chaoyang Project, Phase II Project, Shanwei, Guangdong, 2022]
- [Xiaogan Dawu Country Garden Phase II, Xiaogan, Hubei, 2022 ]
- [Henan Xuchang Yundi Project, Henan Xuchang, 2021]