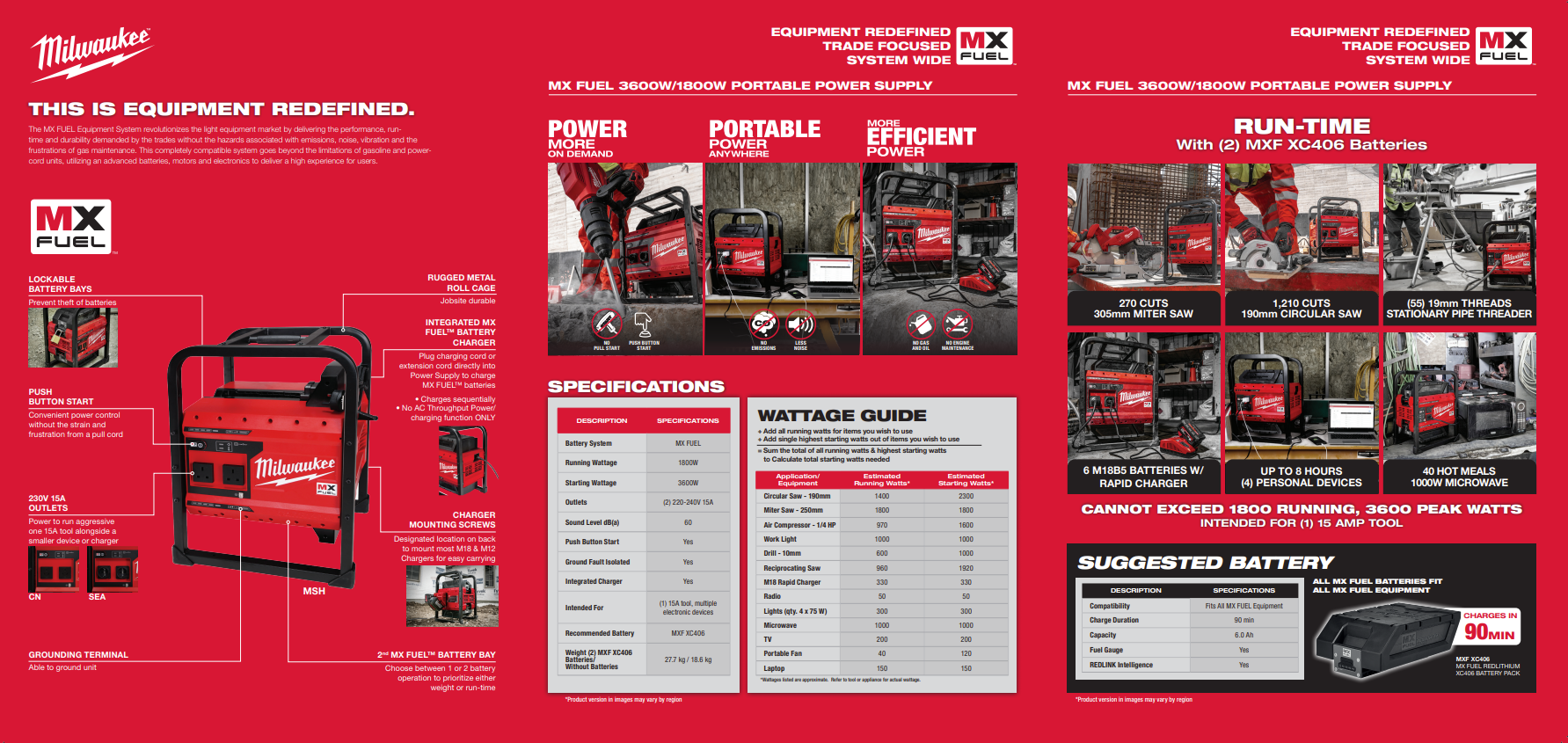 Advanced Construction Material
Cordless Power Tools
Vendor: Milwaukee
Origin: Americas
Tel: 9165 3807 (Ramy)
The Milwaukee cordless power tools provide a series of battery-driven construction tools that save time for setup. The series includes breaker, tower light, and cut-off saw.
MX FUEL™ Breaker delivers 64J of impact energy that comparable to that of corded solutions with the lowest vibration, lighter weight, and more runtime per charge.
MX FUEL™ Tower Light is a portable and high-power output cordless light that able to cast 20,000 lumens and max work for 10 hours in one charge.
Benefits:
- Cordless design for easy set up.
- Safer with no tripping Hazard by power cable and extension cord.