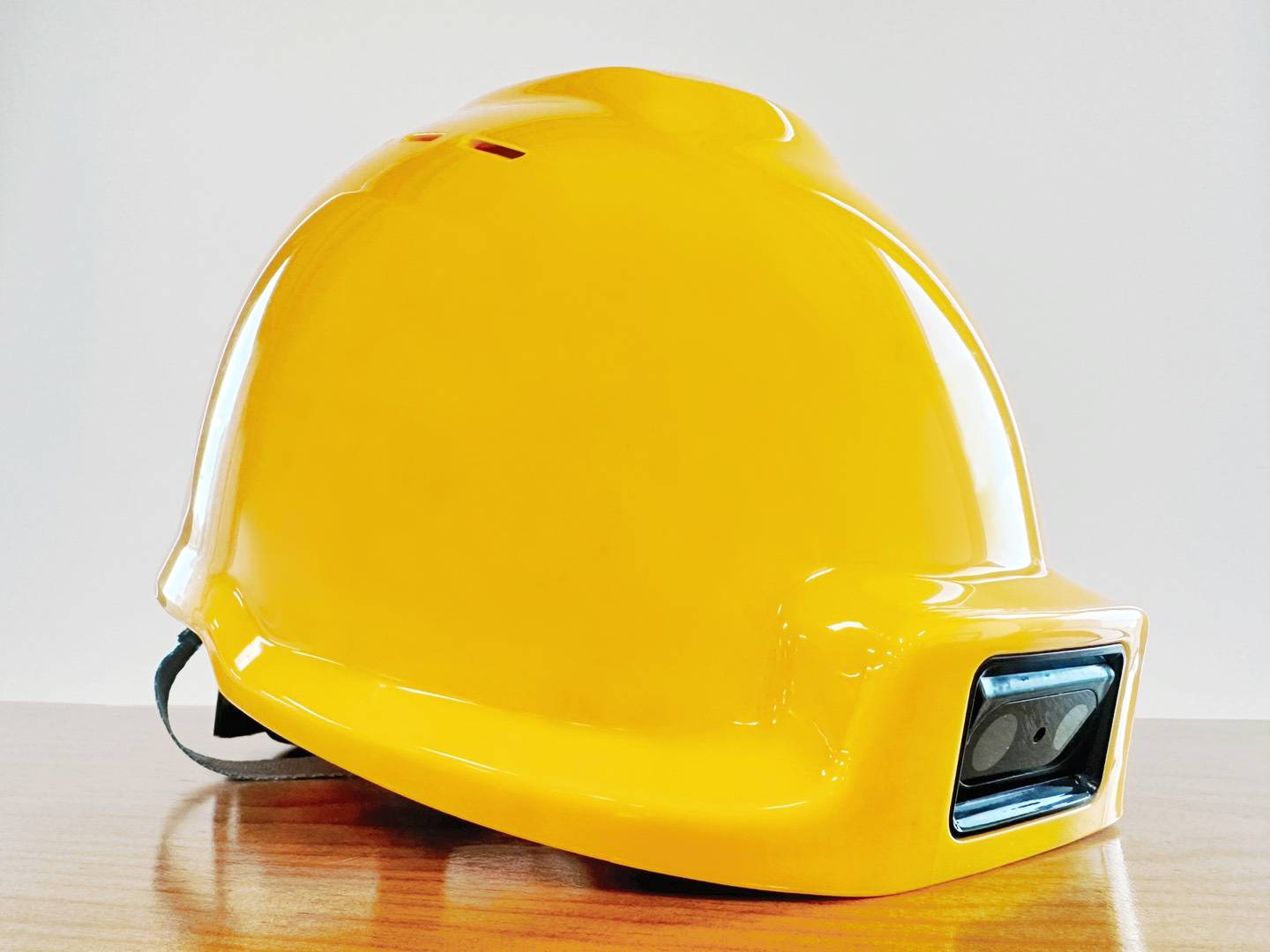 Sensors and IoT
Helmet X - Smart Safety Helmet System
Vendor: XenseTech
Origin: Hong Kong and Mainland China
Tel: 2838 3029 / Email: vincyli@xensetech.hk
Helmet X Smart Safety Helmet System utilizes 4G GPS and UWB positioning technology to ensure on-site safety operations. It offers a range of functions, including personnel positioning, fall detection, motionless detection, hat-off detection, impact detection, SOS calling, virtual fencing, and audio communication.
Helmet X Smart Safety Helmet System utilizes 4G GPS and UWB positioning technology to achieve indoor and outdoor personnel positioning. The device is equipped with accelerometers, gyroscopes, and other sensors that can detect various types of movements and statuses, such as falling from height, hat-off, hitting, and standstill. Also, wireless communication module allows better worker management on site.
Benefits :
Advantages of Helmet X Smart Safety Helmet System:
- Customized alert: The system has high flexibility on alert logic, it can detect different potential hazards and send alerts accordingly.
- Cater to all scenarios: The system is suitable for a wide range of scenarios and environments, including outdoor, indoor, and confined spaces.
- Advanced health monitoring: It can measure heart rate and blood oxygen level. This information can be used to monitor the health status of workers in real-time.
Features of different Helmet X version:
- The Helmet X Lite Version features a removable liner that can be easily mounted on other safety helmet, providing more flexibility.
- Helmet X Standard Version uses removable batteries, achieve zero down time by replacing the batteries.
- The Helmet X UWB Integrated Version utilizes 4G GPS and UWB positioning technology, enabling accurate positioning in both indoor and outdoor environments.
Applications :
- Personnel positioning: Provides accurate positioning of workers' locations using GPS and UWB technology.
- Detection and alerts: Alarm triggered when detecting falls from height, motionless, hat-off detection, and impacts through sensors.
- Virtual fencing: Setting up virtual fences in specific areas to restrict users from entering or leaving. Any unauthorized entry or exit triggers an immediate warning to prevent potential accidents.
- SOS calling: One-click SOS function for users to seek help in emergency situations.
- Audio communication: Supports two-way communication and broadcast functions between the user and the backend.
Project References :
- MTR 1732 Siu Ho Wan Depot project