Webinar on Innovation and Technology Application on Smart Construction Sites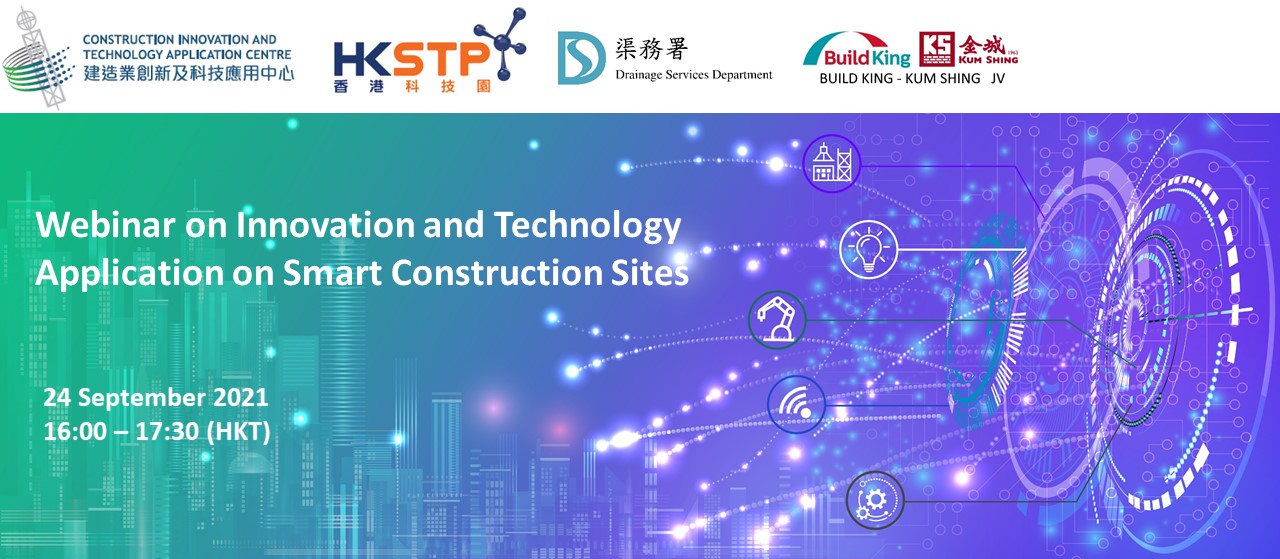 The industry is now migrating into the era of Construction 2.0 where innovation is one of the key pillars to improving capability and enhancing performance. In CITAC's exclusive interviews of Smart Construction Site Series, how the local construction sites could improve productivity, efficiency and enhance project delivery outcomes by innovative technology were discussed.
In this webinar, we are glad to have the Drainage Services Department (DSD's) project team on The Expansion of Sha Tau Kok Sewage Treatment Works and Hong Kong Science and Technology Parks Corporation (HKSTP's) project team on Advanced Manufacturing Centre (AMC) to share with us their pilot project which embrace 'Construction 2.0'. The DSD team will present the Digital Work Supervision System (DWSS) and IoT sensors for retrieved real-time data and monitoring underground water level and the AMC team will share their experience in using high level of modularisation of Mechanical, Electrical and Plumbing (MEP) works and IoT concrete sensors to achieve real-time concrete strength monitoring.
Speakers:
Ms. Carrie Chan, Project Director of Project Development Division of Hong Kong Science and Technology Parks Corporation
Mr. Vincent CHAN, Director of Build King Civil Engineering Limited
CPD Attendance Certificate: 1.5 hours (* Participants must stay for at least 80% of the conference full duration to receive the CPD attendance certificate.)
To join the event online, please click the register button below, login/join i-Club member to register.
Please use full name as your i-Club profile name for issuing the CPD Attendance Certificate. To edit your profile, please click here.
Please read the Livestorm terms and privacy policy before registration.
The webinar has been ended. Playback will be available soon.