Webinar on Innovation and Technology Application on Smart Construction Sites 2 – Digital Twin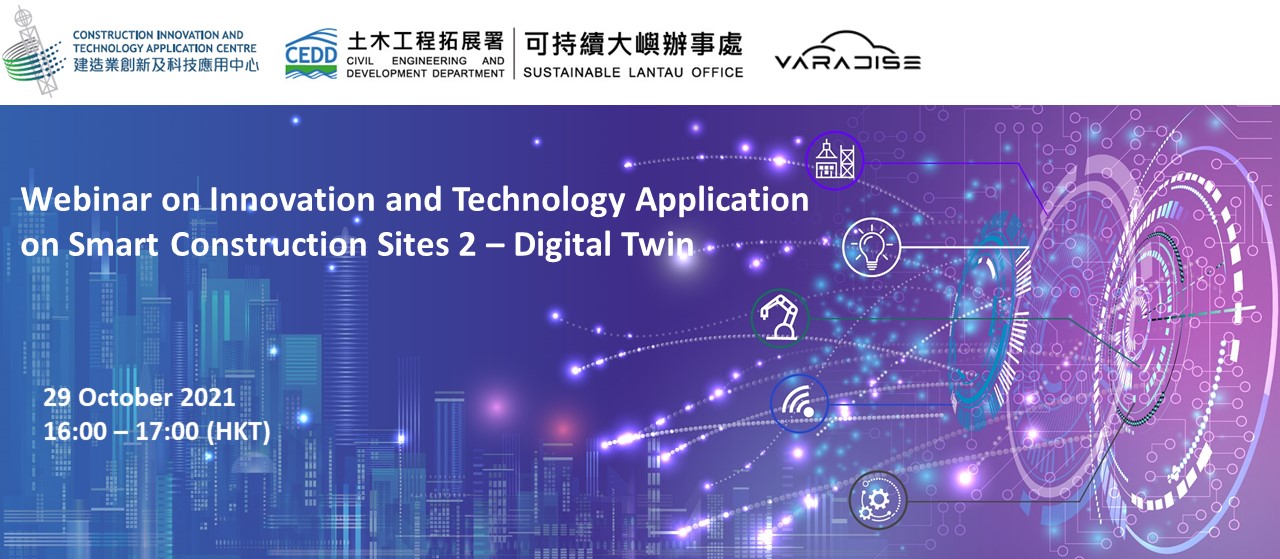 In CITAC exclusive webinar series of Smart Construction Site, we are glad to have the Civil Engineering and Development Department (CEDD's) project team of the Tung Chung New Town Extension Project to share how the Digital Twin technology is adopted to enhance the site management and operation efficiency, as well as to further improve site safety of their reclamation works project. Through applications of Internet of Things (IoT) sensors, Artificial Intelligence (AI) cameras and various smart devices together with wireless connection, construction activities and construction records are digitised and integrated into an Intelligent Management Platform established in InnoTCE - the Innovation Hub of the Tung Chung New Town Extension Project. With this Digital Twin technology, the project team can master the real-time information of the construction site and can make timely decision and response, which greatly enhance site safety performance and efficiency of site management. Besides, our webinar will also cover the potential wider application of Digital Twin technology.
Details:
Date: 29 October 2021 (Friday)
Time: 16:00 – 17:00 (HKT)
Language: Cantonese
Fee: Free of Charge
Speakers:
Mr. YAN Chun-ho, Geotechnical Engineer, Sustainable Lantau Office of Civil Engineering and Development Department
Mr. Terence LUI, CEO, Varadise Limited
Log in to watch REPLAY now!!