Treasure Hunting in GEO Open Data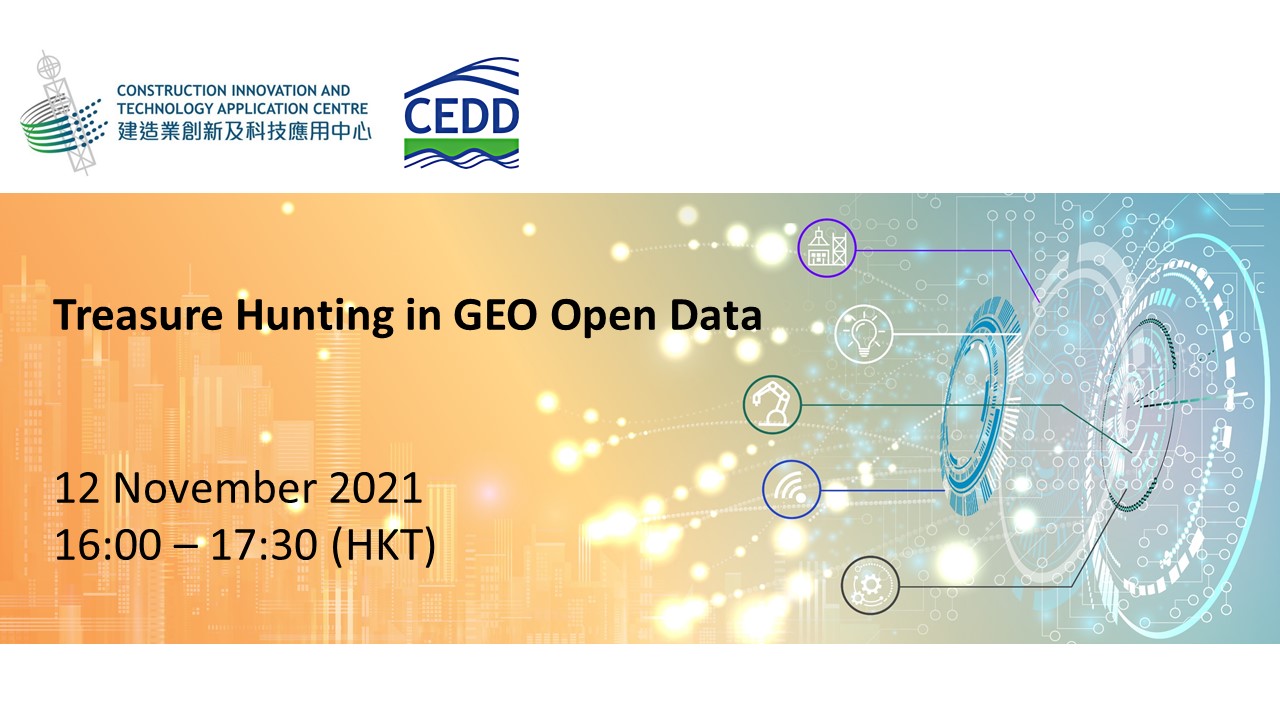 The Government has committed to open up data to facilitate technological research, innovation and the development of Hong Kong as a smart city. The Geotechnical Engineering Office (GEO) of the Civil Engineering and Development Department has collected a voluminous data for the management of landslide risk in Hong Kong. Many of the data are managed in geospatial format, which are particularly suitable for GIS and BIM applications. The geospatial datasets include digital terrain model acquired by territory-wide airborne LiDAR surveys, the ground investigation records conducted in public projects, the comprehensive slope inventory etc. The GEO adopts the Government open data policy and selected geospatial datasets are available for public download in GEO Open Data Store. The webinar will introduce the types of open data that are available on the Data Store, as well as some practical examples of their usage.
Details:
Date: 12 November 2021 (Friday)
Time: 16:00 – 17:30 (HKT)
Language: English
Fee: Free of Charge
Speakers:
Ir Sammy PY Cheung, Deputy Head of Geotechnical Engineering Office Civil Engineering and Development Department
Log in to watch REPLAY now!!