Site Safety Gathering: Review of Recent Accidents and Safety Sharing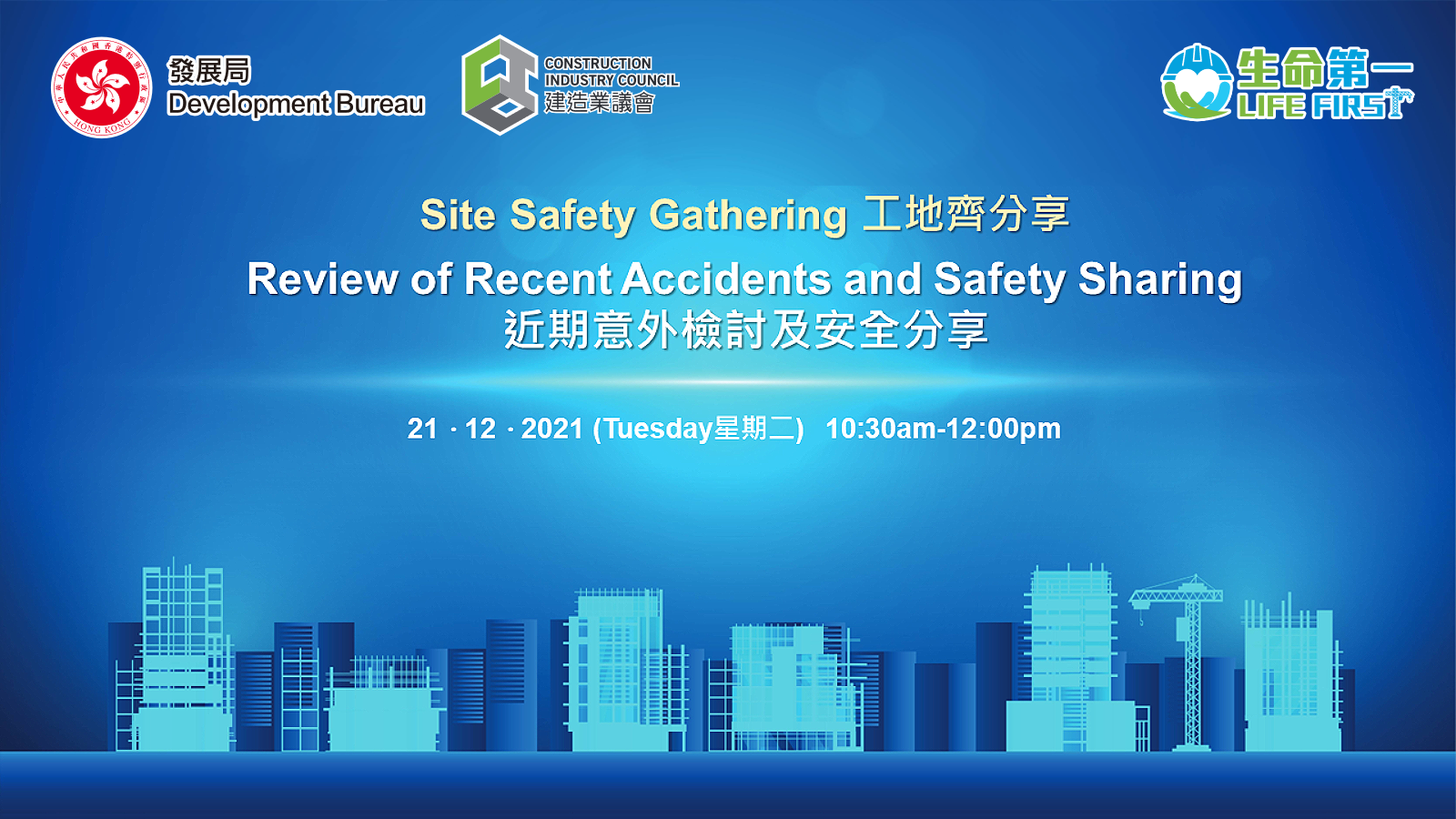 The Development Bureau and the Construction Industry Council are highly concerned about the recent fatal accidents in the construction industry, involving different kinds of high risk activities.
In this connection, we will organise a sharing webinar with speakers from the Labour Department and industry stakeholders to review recent accident cases and introduce relevant precautionary measures. Participants are expected to have a better understanding on the safety requirements for high risk activities, with a view to minimising the recurrence of similar accidents.
Date: 21 December 2021
Time: 10:30 - 12:00
Language: Cantonese
Format: Online Sharing
Attendance Certificate: Attendees who have 80% or above attendance rate are eligible to receive the electronic attendance certificate within one month after the webinar. ( 1.5 CPD hours suggested)
For enquiry, please contact us at 2100 9499 or email to safetyseminar@cic.hk
Please click HERE to view programme rundown and register!