MMC Webinar: Elevating Project Efficiency through Smart Application of Robotics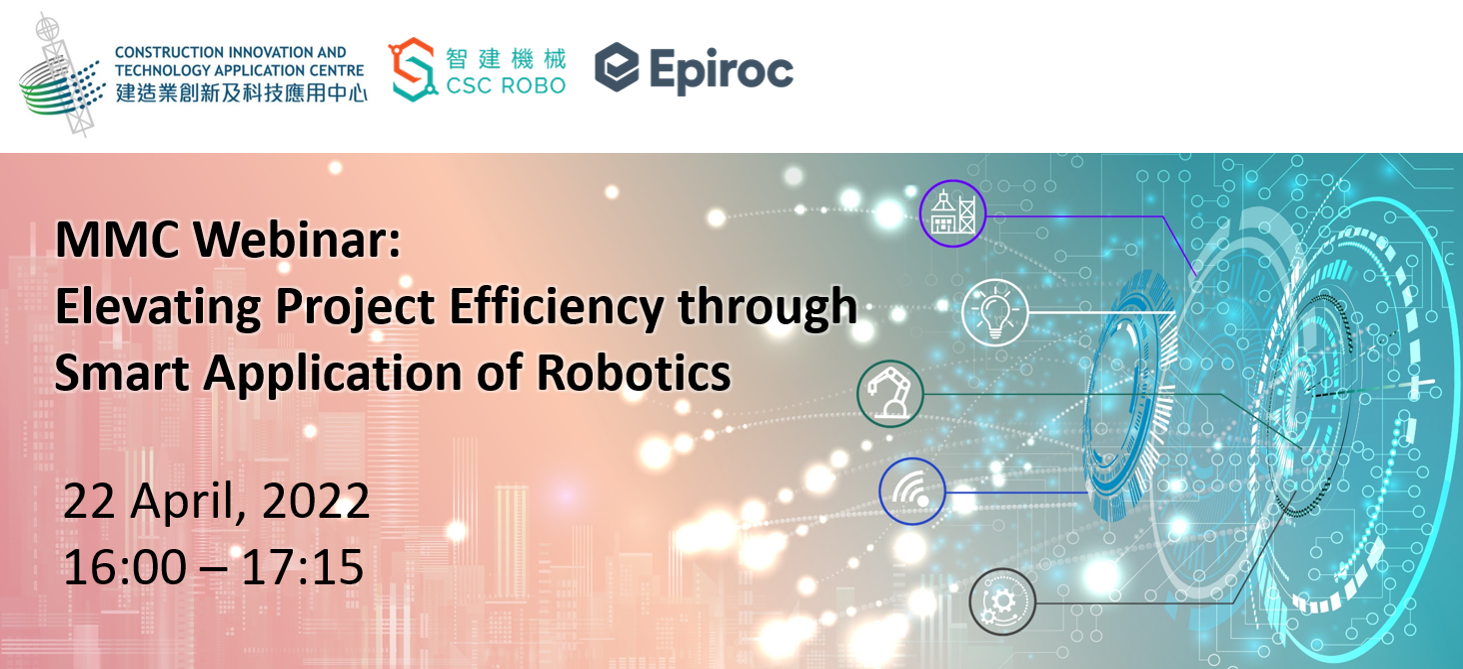 Automation are driving a revolution in the construction industry. From design through final inspection and maintenance, the full benefits of construction robotics have yet to be realized. Many projects could actually be completed more efficiently with the help of the right construction robotics. While manual labor will likely always be a huge component of modern construction, technology has been steadily improving since the first pulleys and power tools. Robots, drones, autonomous vehicles, 3D printing, and exoskeletons are beginning to help get the work done and protect workers from a hazardous working environment and reduce workplace injuries. With maturing artificial intelligence and machine learning solutions, unprecedented levels of data-driven support is being delivered to the construction robotics. This "Modern Method of Construction" (MMC) webinar will have 2 honorable speakers Mr. Michael REN, Director of Innovation of CSC Robotic Engineering Limited and Mr. YU Kai Ming, Hong Kong Operations Manager of Epiroc Hong Kong Ltd to share their valuable experience about the adoption of robotics to elevate the efficiency of projects.
Date: 22 April 2022 (Fri)
Time: 16:00 - 17:15
Language: Cantonese
Fee: Free of Charge
Speakers:
Mr. Michael REN, Director of Innovation of CSC Robotic Engineering Limited
Mr. LEUNG Chun Cheong, Sales engineer of Epiroc Hong Kong Ltd


An electronic copy of CPD attendance certificate will be issued to participants with over 80% attendance within one month after the live webinar. Any attendance on replay sessions after webinar will not be considered for CPD attendance certificate.
To join the event online, please click the register button below, login/join i-Club member to register.
Please read the Livestorm terms and privacy policy before registration.
Should you have any queries, please contact  i-club@cic.hk.