CIC Webinar on BIM Competition 2022 - Finalist Teams Presentation to Judging Panel (AM Session)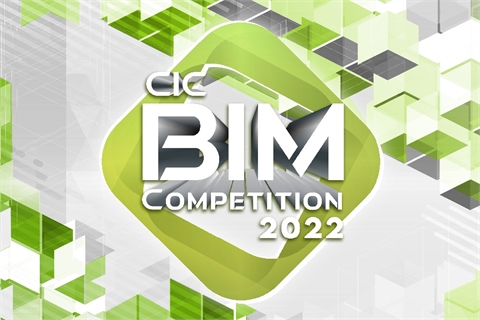 The Construction Industry Council (CIC) has been organising CIC BIM Competition annually from 2019 and providing an excellent platform to strengthen the knowledge on BIM and reveal the potential of the new generation to demonstrate their BIM skills. Now in its fourth year, "CIC BIM Competition 2022" continued to promote the practical uses of BIM through collaborative and competitive learning approach among higher education students in construction related disciplines.
The theme of the Competition was "Modularity & Adaptability in Transitional Housing (T-Housing) Design with Use of BIM". The adoption of Common Data Environment (CDE) was also included, for the first time, as one of the submission requirements. It is hoped that through the Competition, students would experience the project coordination and digital collaboration. The participating teams of 3 to 5 full-time higher education students from two or more construction disciplines demonstrated their expertise and creativity to design modular T-Housing for relieving the pressure of families living in unpleasant conditions.
For the audience of the morning session, you can give the vote online to your desired team to help them to win the "Best Presentation Team (Live online voting)". The result will be announced at the award presentation ceremony at the afternoon.
Date: 18 June2022 (Sat)
Time: 09:00-12:40
Language: English
Fee: Free of Charge
Format: Webinar
Should you have any inquiries, please contact Mr. LEUNG at bim@cic.hk / 3199 7145.
Remarks:
An electronic copy of CPD attendance certificate will be issued to participants with over 80% attendance within one month after the live webinar. Any attendance on replay sessions after webinar will not be considered for CPD attendance certificate.
To join the event online, please click the register button below, login/join i-Club member to register.
Replay video is now exclusive for i-Club members, please register and join i-Club.
Please use full name as your i-Club profile name for issuing the CPD Attendance Certificate. To edit your profile, please click here.
Please read the Livestorm terms and privacy policy before registration.
(Due to technical Problem, please use the above hyperlink to register the event if you cannot register through the blue button at the bottom of this page)