Construction Safety Week 2022 - Kick-off Ceremony and Conference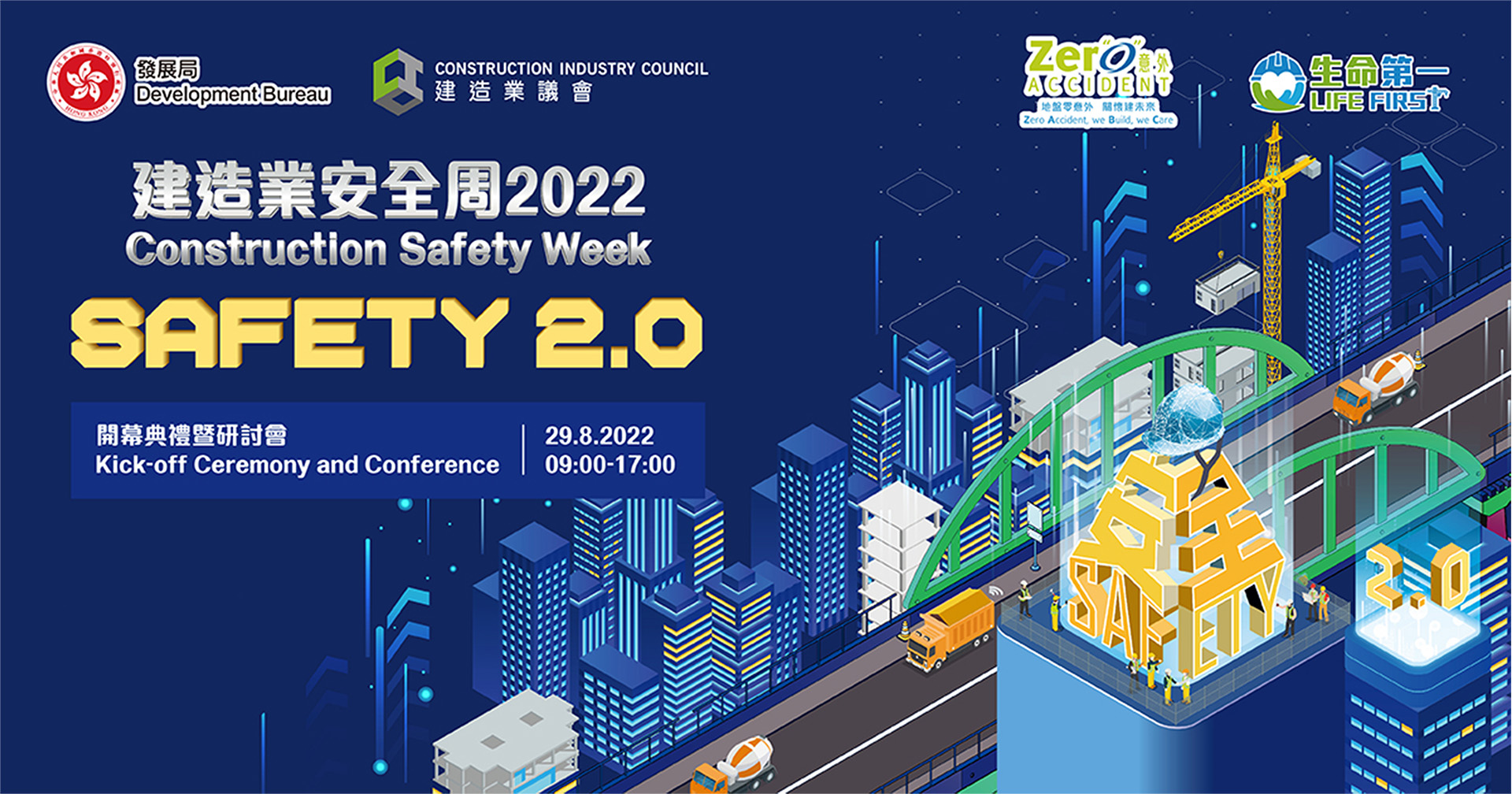 The Development Bureau and the Construction Industry Council are co-organising "Construction Safety Week 2022" between 29 August and 2 September 2022 with the aim of continuing to promote and reinforce the "Zero Accident" message to industry stakeholders. "Safety 2.0" is the main theme this year. The aim is to enhance construction safety by changing safety culture, adopting modern methods of construction and innovative technologies. The organisers wish to unite the efforts of all stakeholders to jointly promote and work towards achieving the target of "Zero Accident" in the construction industry.
CSW Conference, as one of the featured events, will be held on 29 August to provide a platform for participants in the industry to share initiatives and experiences in relation to construction safety.
Date: 29 August 2022
Time: 09:00 -17:00
Language: Cantonese supplemented with English
Fee: Free of Charge
Attendance Certificate: Eligible attendees are eligible to receive the attendance certificate within one month after the Conference
Remarks:
Due to overwhelming responses and all available seats are reserved, interested parties who register now would be arranged to attend the Conference online. Eligible participants would be given the e-certificate of attendance. Please complete your registration before 29 August 2022 via our website at www.safetyweek.hk.
For enquiry, please contact us at 2100 9499 or email to info.csw@cic.hk
Please click HERE to view programme rundown and register!