Webinar on Repair, Maintenance, Alteration, Addition (RMAA) – Scaffolding Works Safety and Recent Accidents Review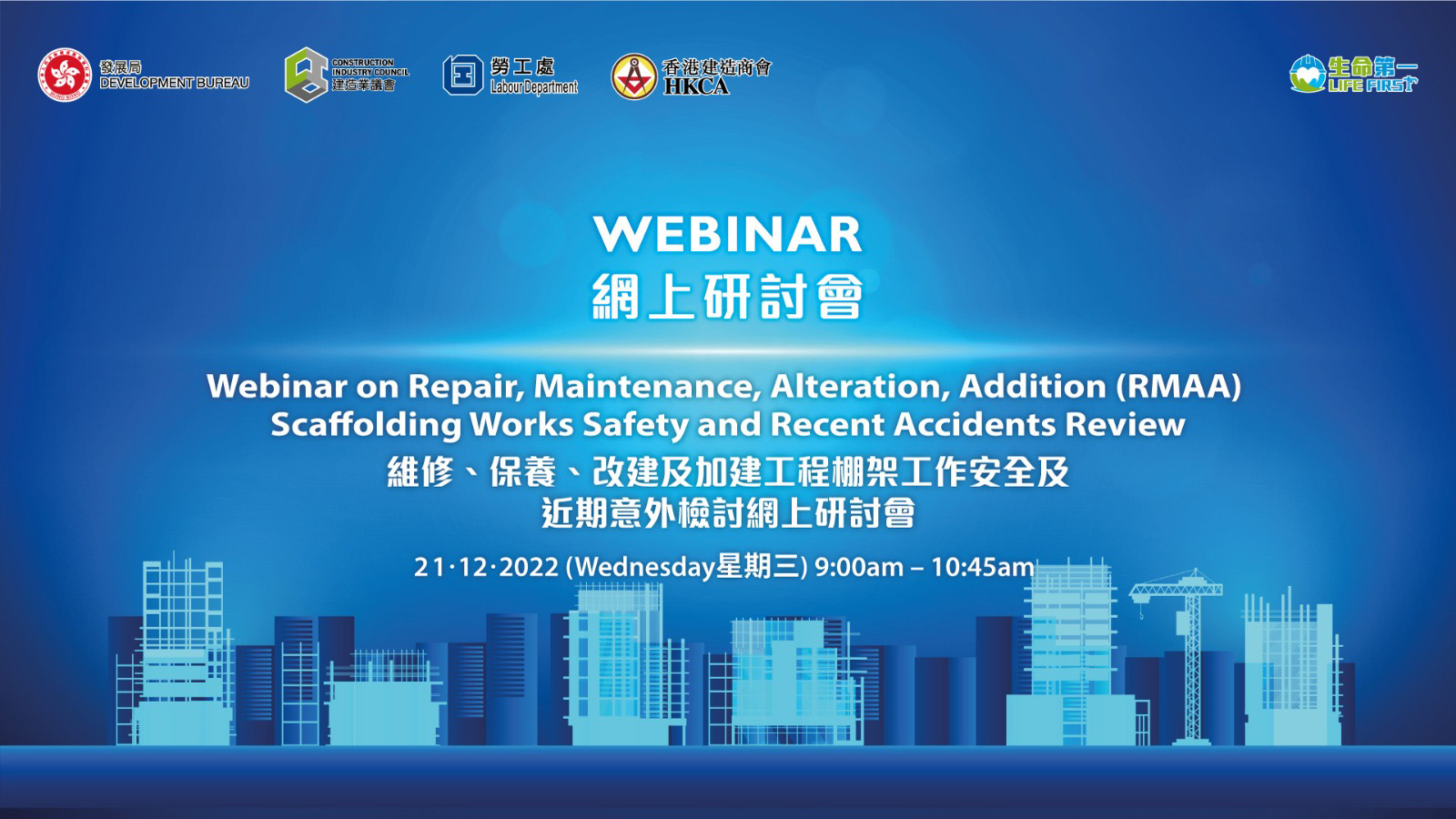 The Development Bureau and the Construction Industry Council are highly concerned about the recent fatal accidents related to the scaffolding works in RMAA and dismantling works in the construction industry. The Development Bureau, Construction Industry Council, Labour Department and the Hong Kong Construction Association will jointly organise a webinar in the morning of 21 December 2022, with a view to enhancing the safety awareness of the industry stakeholders. The speakers will share their experience with the related topics.
Date: 21 December 2022 (Wednesday)
Time: 09:00am – 10:45am
Language: Cantonese
Format: Webinar (Online seminar)
Attendance Certificate: Attendees who have 80% or above attendance rate are eligible to receive the attendance certificate within one month after the webinar. (1.75 CPD hours suggested)
For enquiry, please contact us at 2100 9499 or email to safetyseminar@cic.hk
Please click HERE to view programme rundown and register!