Life First Walk the Talk - Webinar on Implementation of "P" and "N" Caring Programme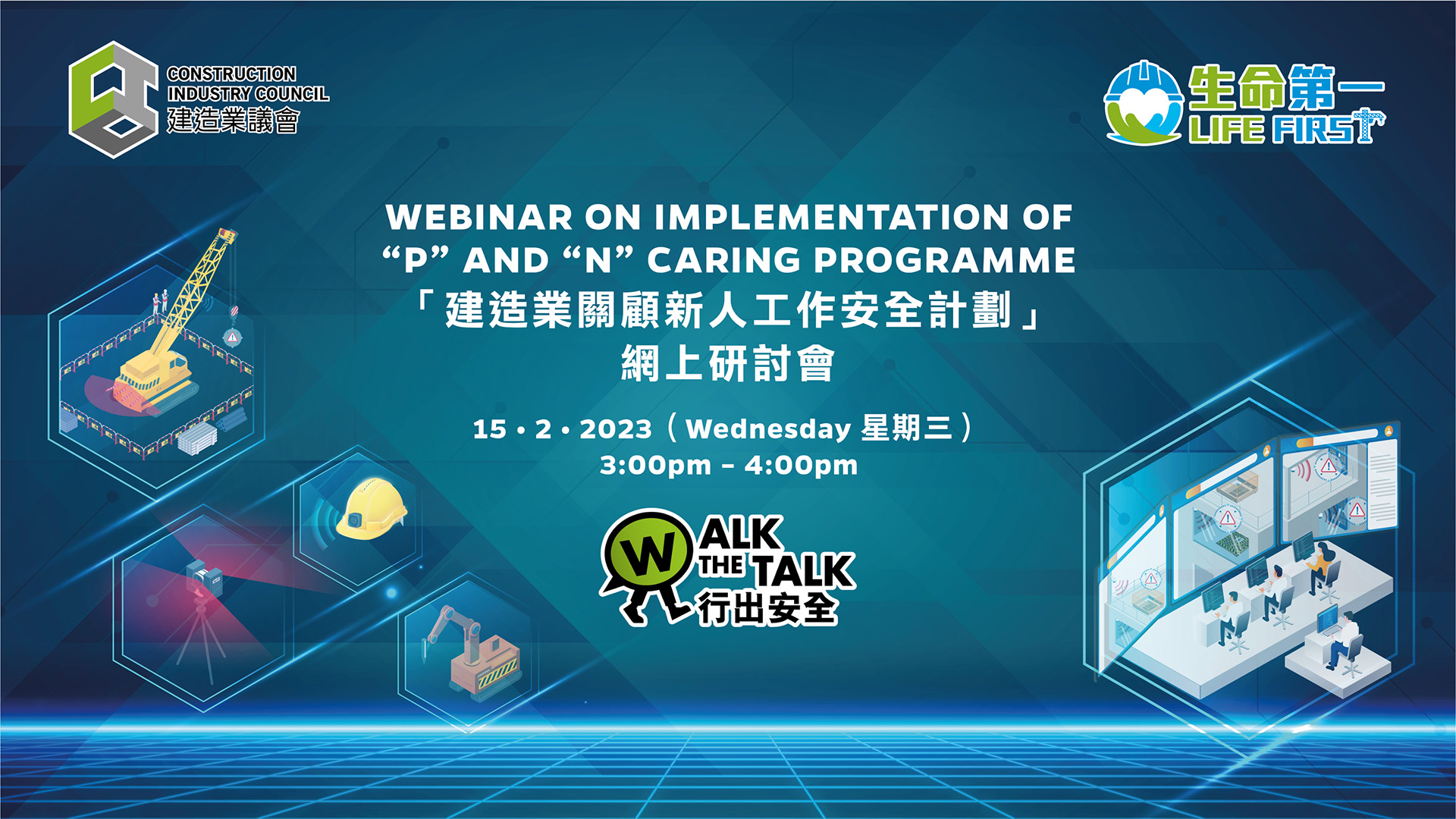 The rapid development of the construction industry in recent years with a number of major infrastructure projects coming in line denotes the growing demand for construction workers. Thus, more workers are newly joined the construction industry. Taking into account the risk of working at construction sites, workers who newly join the construction industry or are new to a construction site are often prone to accidents. Some workers were first day to a new construction site in the past accidents last year.
To enhance the "P" and "N" caring and safety awareness of the industry stakeholders, "Implementation of "P" and "N" Caring Programme" will be our topic of this "Life First – Walk the Talk". In addition, Walk the Talk team has visiting into a construction site to get to know the "P","N" and "C" caring programme helps newcomers and elders to smoothly familiar the work environment as well as about welfares, emergencies, etc. and increase their safety awareness to prevent accident.
Date: 15 February 2023
Time: 3:00 – 4:00p.m.
Language: Cantonese
Format: Online seminar (Webinar)
Attendance Certificate: Attendees who have 80% or above attendance rate are eligible to receive the attendance certificate within one month after the webinar. (1 CPD hour suggested)
For enquiry, please contact us at 2100 9499 or email to safetyseminar@cic.hk
Please click HERE to view programme rundown and register!