Life First Walk the Talk - Webinar on Smart Site Safety System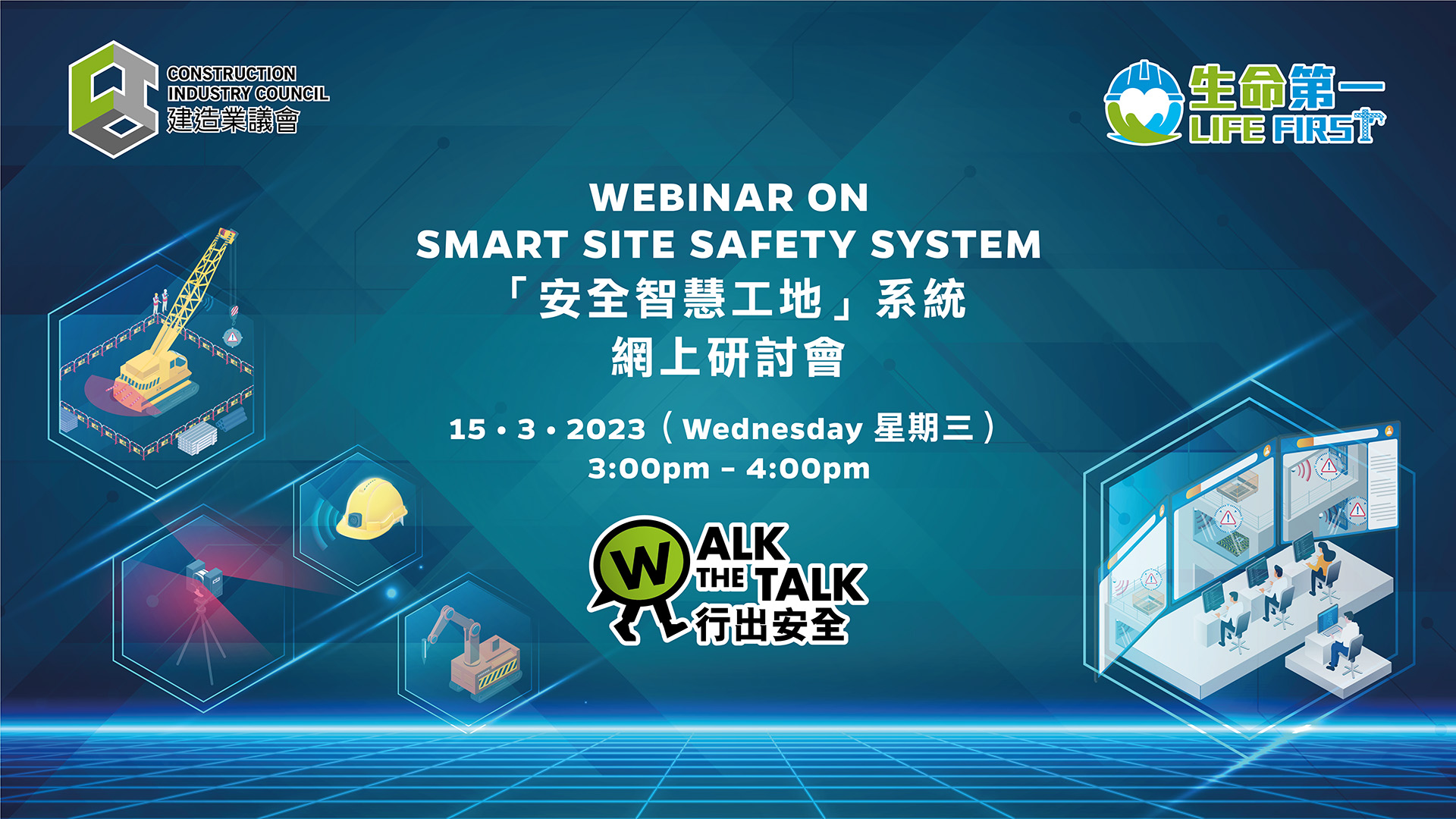 There has been a huge advancement in smart safety-related technologies in recent years, which can help the construction industry to uplift site safety on various front, and better monitor workers' health, reduce physical stress, and ensure the safety of workers. The costs of site accidents are high, involving not only higher insurance premium and claims, but also intrinsic costs, including loss in morale and productivity, increase in turnover and lost time, etc. In comparison, the costs for adopting Smart Site Safety System (SSSS) are small.
The Government has been actively promoting the application of innovative technologies in construction industry, appealing industry stakeholders to fully utilize innovative technologies to uplift site safety, with a view to nurturing a safer and healthier working environment. Therefore, "Smart Site Safety System" is the topic of this "Life First – Walk the Talk". Besides Development Bureau, Occupational Safety and Health Council and supplier's sharing, our Walk the Talk team has visited a construction site to experience how SSSS could uplift site safety.
Date: 15 March 2023
Time: 3:00 – 4:00p.m.
Language: Cantonese
Format: Online seminar (Webinar)
Attendance Certificate: Attendees who have 80% or above attendance rate are eligible to receive the attendance certificate within one month after the webinar. (1 CPD hour suggested)
For enquiry, please contact us at 2100 9499 or email to safetyseminar@cic.hk
Please click HERE to view programme rundown and register!