2022.08.12
Empowering the Industry through Wide Adoption of Innovations & Technologies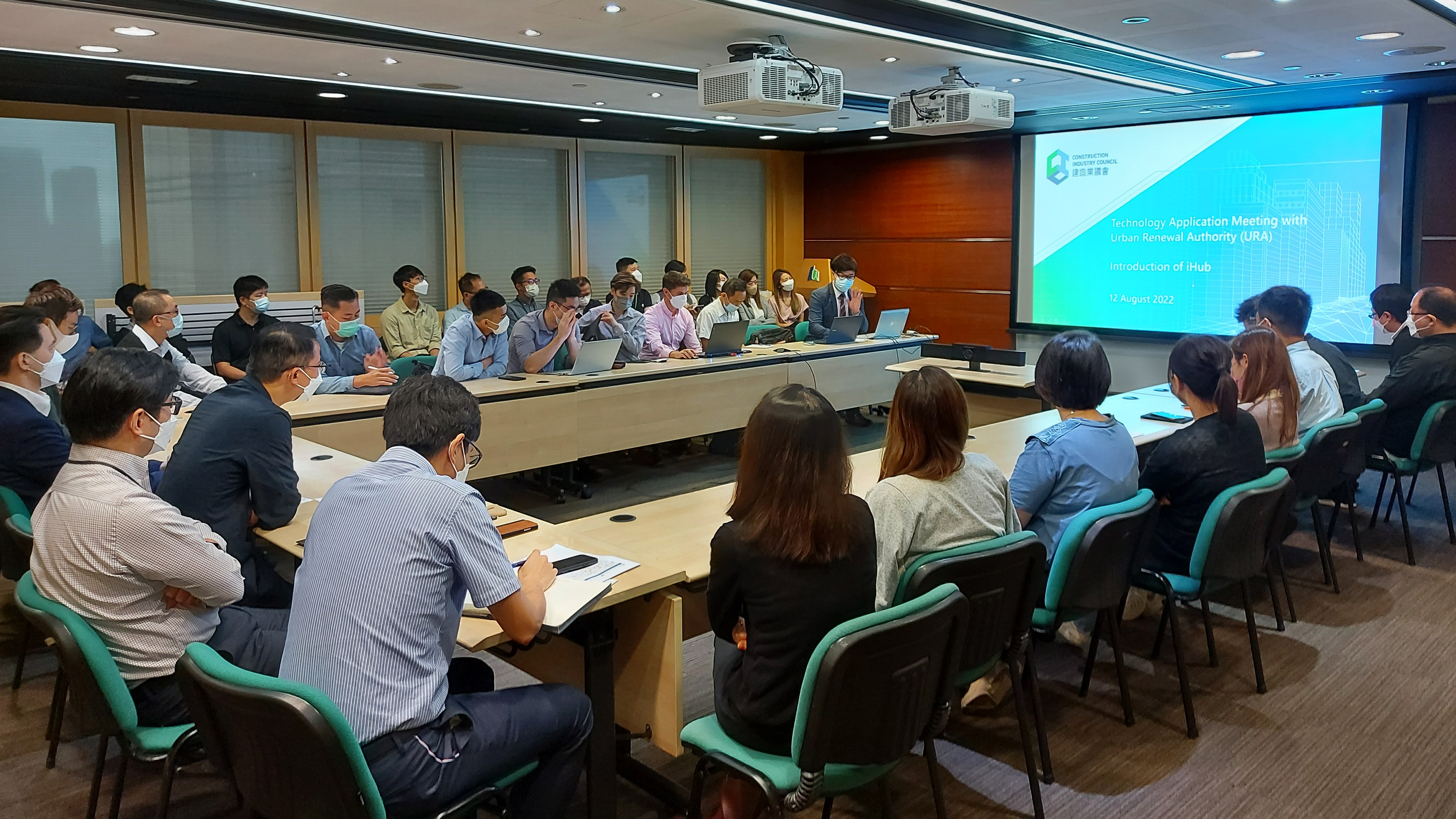 One of the CIC's vision is that impetus to transform the local construction industry through technology and to improve site safety, productivity and enhance environmental performance.
Since the end of June, a series of Technology Application Activities (or Business-to-Business Matchings) had been carried out for the industry practitioners to adopt advanced construction technologies in practical situations at best value for money.
Project Clients, Consultants, Contractors and Subcontractors
Technology Suppliers

· Explore new technology about the industry

· Turn new technology into practice

· Save cost & save time

· Receive professional technology suggestion

· Business Opportunity

· Understand the industry needs

· Long-lasting commercial relations

· Advice on CITF application
Overwhelming support and positive feedback had been received from the potential users of innovations and technologies as listed below:
· Urban Renewal Authority
· MTR Corporation Limited
· Mannings Consultants Limited
· China State Construction Engineering (HK) Limited
· U-Tech Engineering Company Limited
· Shun Yip Construction Co., Limited
· Universal Dockyard Holdings Limited
If you hope to appoint a business meeting with the vendors of the technologies displayed at CITAC (https://citac.cic.hk/en-hk/exhibitions/construction-innovation/exhibits), please contact Ms. Cheung at nataliecheung@cic.hk.