CIC Webinar on Updates and Successful Case Sharing of BIM Viewer Training (只提供英文版本)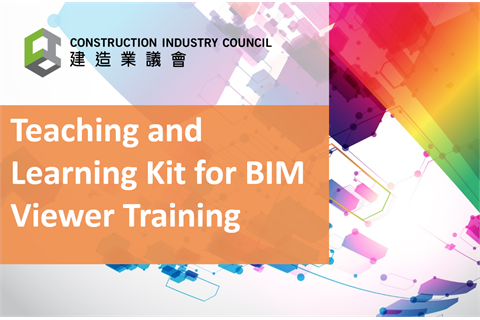 In 2020, the DEVB and CIC had conducted a holistic review and planning of BIM training for the construction industry in Hong Kong. It was estimated that the demand of BIM Viewer would be around 17,000 persons by 2025.
To cope with the surged demand of BIM personnel, the CIC launched the "Teaching and Learning Kit" (the "Kit") for BIM viewers on 20 October 2021. More than 2,500 individuals have completed the online training package and received BIM Viewer Certificates.
In this webinar, representatives of the CIC share the latest updates of the Teaching and Learning Kit. Industry stakeholders will be invited to share their organisations' experiences and progress on BIM training in the panel discussion session.
Webinar's Highlights:
Latest news on the BIM Viewer Teaching and Learning Kit
Case sharing on BIM Viewer training by industry stakeholders
Panel discussion on how to facilitate BIM training
Date: 30 March 2022 (Wed)
Time: 16:00 - 17:00
Language: English
Fee: Free of Charge
Format: Webinar
Speakers:
Representatives of AECOM, Architectural Services Department, Gammon Construction Limited, Hong Kong Institute of Construction (HKIC), Water Supplies Department, Wings & Associates Consulting Engineers Ltd. and the CIC
Should you have any queries, please contact Mr. NGAN (email: bimtraining@cic.hk; tel: 3199 7323).
Remarks:
An electronic copy of CPD attendance certificate will be issued to participants with over 80% attendance within one month after the live webinar. Any attendance on replay sessions after webinar will not be considered for CPD attendance certificate.
To join the event online, please click the register button below, login/join i-Club member to register.
Replay video is now exclusive for i-Club members, please register and join i-Club.
Please use full name as your i-Club profile name for issuing the CPD Attendance Certificate. To edit your profile, please click here.
Please read the Livestorm terms and privacy policy before registration.