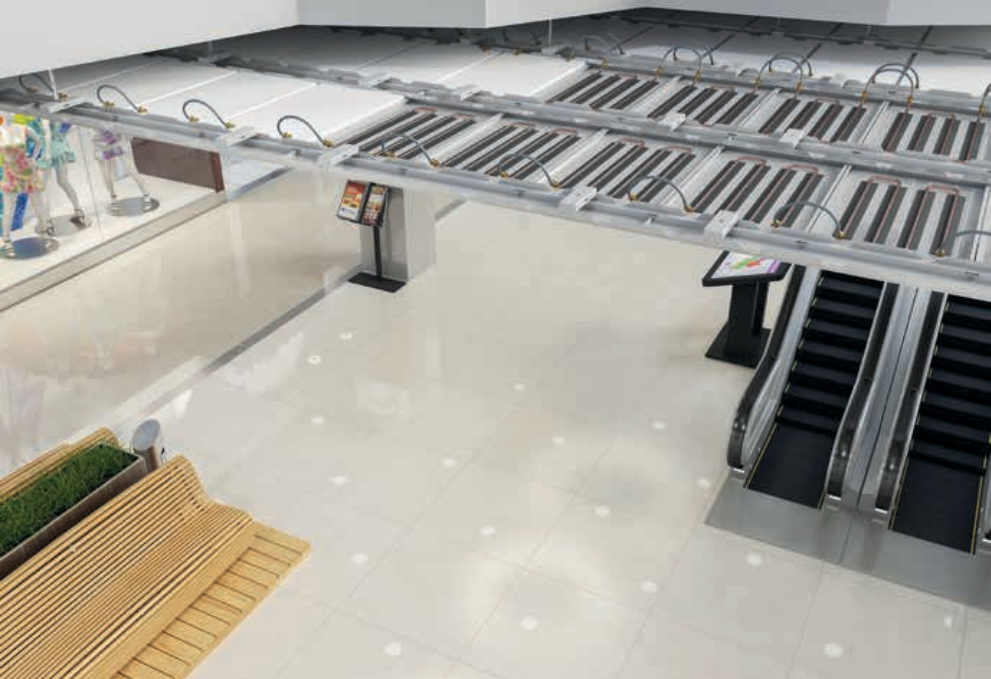 先进工具及设备
Radiant Cooling Panels
科技类型: 先进工具及设备
公司名称: Giacomini Asia-Pacific Limited
来源地: 亚洲, 欧洲, 香港与中国内地
电话: 5177 1325/ 9326 1449
Giacomini offers 2 types of radiant ceiling panels, GKCD series in expanded PS whereas the GK series is a complete aesthetical solution with steel panels finishing. For the balance between benefit-cost ratio and design requirements, our technical team work with you to provide optimized control solution and support to tackle local challenges.
Supplement PAU to save on space, ductwork and improve IAQ while cutting fan power consumption.
In the buildings of the tertiary sector (offices, hospitals, subways, schools) a ceiling is often planned, above which systems and service networks can be installed. Integrating ceiling as primary element of HVAC system enables energy and space savings, IAQ, comfort, etc.. In light of the ESGs focal point, radiant technology is indispensable in meeting global green initiatives particularly in dense tropical climate. Our metal ceilings, offered in various and customizable aesthetic types, make it possible to create comfortable and extremely efficient air conditioning systems, thanks to their high yield and low thermal inertia.
Our design has accounted for the ease of maintenance where each panel can be opened to perform maintenance operations. Depending on the temperature and humidity requirements, common plasterboard can be installed where ventilation, lighting or fire service cut-out required while supplementing desiccant dehumidified PAU system. Inactive panels are also available with specific pre-punching to avoid holes or breaks at the worksite. The selection of standard modularity makes it possible to use market standard devices and terminals in place of inactive panels.
Benefits :
- Energy saving and reduce carbon footprint
- Reduce health risk and increase comfort
- Increase floor height and space by cutting FCU, ducting and more
- Noise reduction and thermal reactiveness
- Preassembled for rapid installation
Applications :
- Detection of any non-compliance and unsafe activities in real-time real-time
- Safety and progress monitoring
Project References :
- MCMANUS MUSEUM (UNITED KINGDOM)
- THE SHARD (UNITED KINGDOM)
Video: